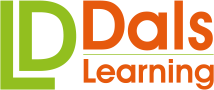 We are excited to announce that Dals Learning has partnered with Snapplify, making their full catalogue accessible on our Engage platform. As a leading publisher in Kenya, Dasl Learning offers interactive content that is fully approved by KICD. This collaboration allows us to confidently offer interactive content to our users.
Additionally, we are delighted to highlight that Dals Learning's catalogue is available with Teacha! benefits. This enables our teacher community in Kenya to interact with and sample Dals Learning's CBC curriculum-aligned content before making a purchase.
Delivering Competency Based Curriculum (CBC) requires a multilevel approach that incorporates technology at every step of learning. Dals Learning tackles this by encompassing learning management, content management, and a school management system all in one platform.
We resonate deeply with their innovation and are proud to have them as a publishing partner.
Should you wish to find out more, reach out to our West African team, David Ayieko at dayieko@snapplify.com or Doyin Shonubi at dshonubi@snapplify.com.
#publishing #dallearning #snapplify