A leading digital education solution
Snapplify Education's end-to-end e-learning and e-reading solution provides your institution with tools to digitally transform your campus.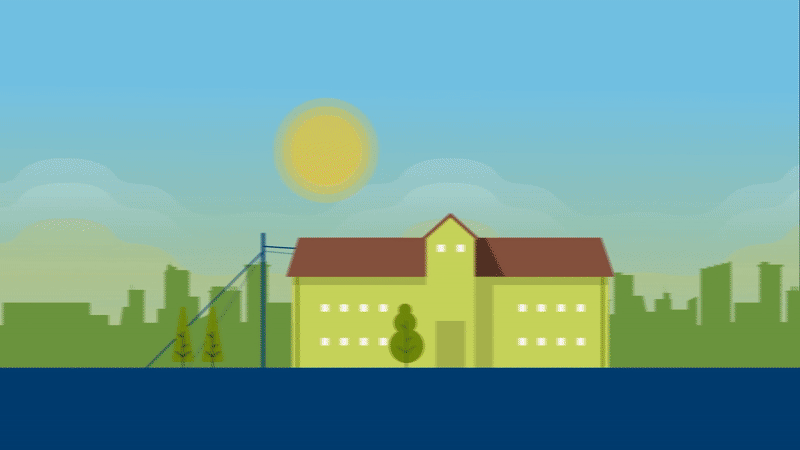 Run a digital short-loan library with checkout and auto-return functionality, as well as customisable library loan periods.
Support students and researchers with short-loan library books and scholarly content – all in one place.
Simple textbook purchasing with Snapplify Education
All your prescribed textbooks are accessible to students and lecturers.
Easily purchase prescribed textbooks, whether you're ordering digital or hardcopy format, with the option for the institution or students to pay.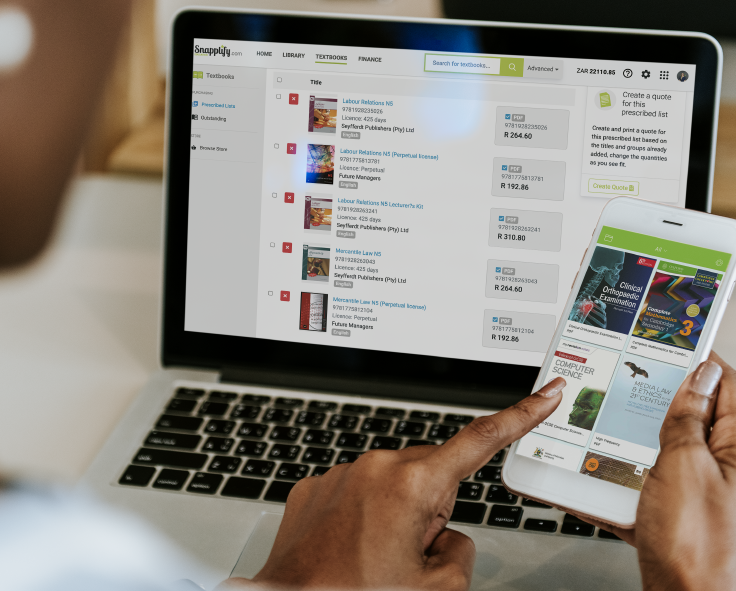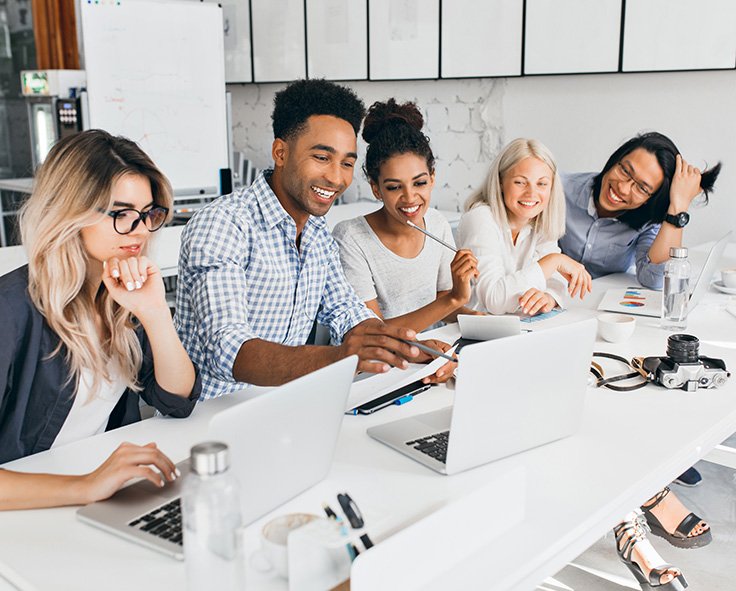 Academic features for stronger collaboration
Our tools enable student-lecturer collaboration.
Make notes and highlights, and share in-textbook annotations. Share links to Snapplify Education content within LMS courses and modules. Link to external resources in e-textbooks. And more!
Partnered with global leaders in education









Why higher education institutions choose Snapplify Education
Higher Education institutions we work with












We've partnered with hundreds of publishers to provide course and curriculum-aligned content.

Snapplify works across all major operating systems and a broad range of devices, even older models.

Snapplify Education supports directory integration with Google or Microsoft, and integrate with hundreds of LMSes.